FOAM VACUUM GRIPPERS,
all products, all industries
JOULIN invented and perfected a suction cup insensitive to porosities in various patents. This product, now known world-wide as a "foam gripper" works according to the physical principles below:
OUR GRIPPERS IN ACTION
We handle it all !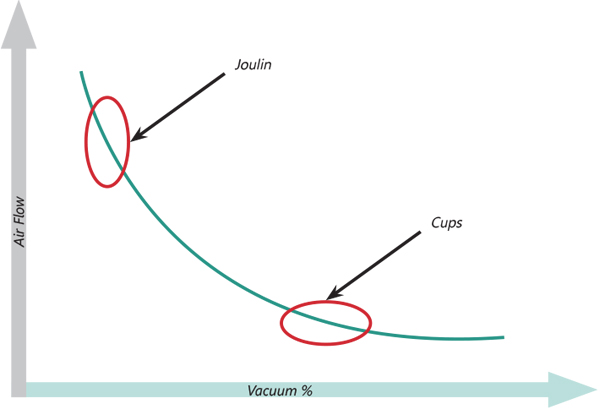 Foam grippers operate at a lower pressure, but higher flow than suction cups. The lifting capacity is generated by the larger surface in contact with the products.
Suction cups generally require higher vacuum pressure with lower flow.
The higher flow allows foam grippers to be less sensitive to contamination, porosity and irregular product geometry, than conventional suction cups.
The Advantages
A significant air flow rate allows for the compensation of any residual leakage
The foam adapts to irregularities in the thickness and shape of the products
There is no need to change the settings when changing the configuration of the products to be lifted (number, shape, pallet, spacer, ...).
The foam gripper a multi-functional tool without adjustments, replacing several single-function EOATs on the same gripping hand.
Standard or custom grippers
Discover our products and our applications
EASYFOAM
Quick foam change system of your foam for a simplified and economical maintenance.