The Grippers
Industrial processes require many handling operations. A common solution is to use grippers to automate these tasks.
There are three main categories of grippers; vacuum, mechanical and magnetic.
vacuum grippers
mechanical grippers
magnetic grippers
VACUUM GRIPPERS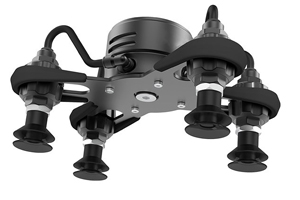 Suction cup systems.
Limited to non-porous and flat products.
MECHANICAL GRIPPERS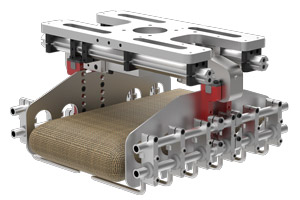 Clamp systems.
Suitable for non-fragile products
with little variation in dimensions.
Stacking only.
MAGNETIC GRIPPERS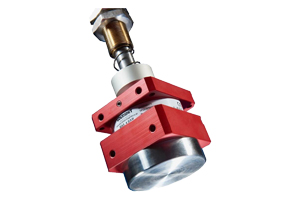 Magnet systems.
Suitable for metal/ferrous products only.
The Foam Gripper
JOULIN invented and perfected a suction cup that is insensitive to porosities through various patents.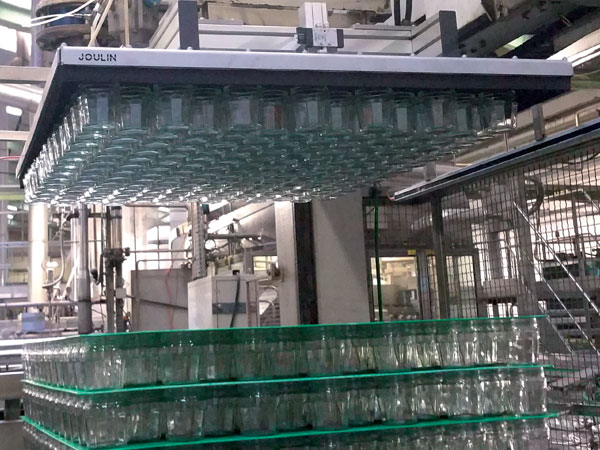 JOULIN GRIPPERS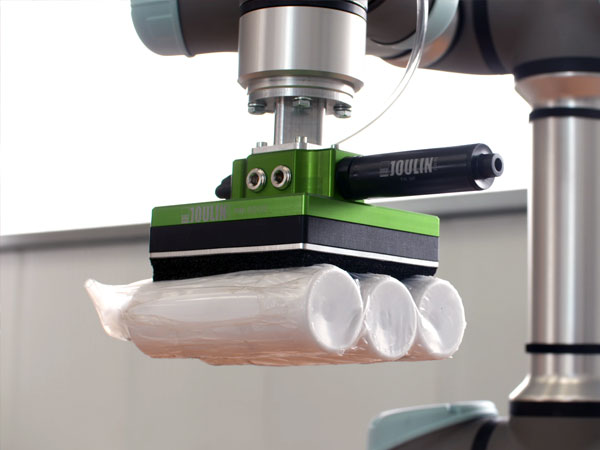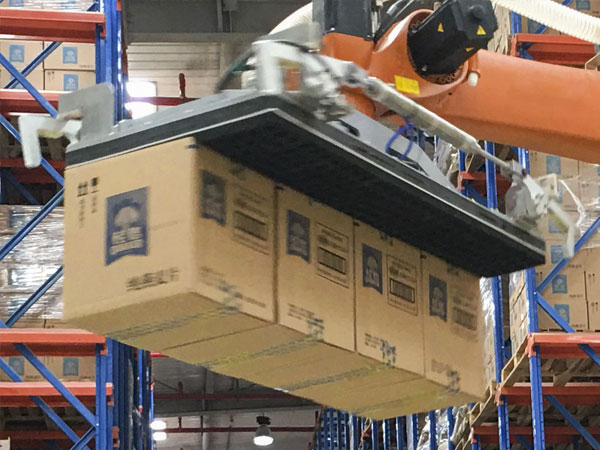 This product, now known world-wide as a « foam gripper », works according to the physical principles below: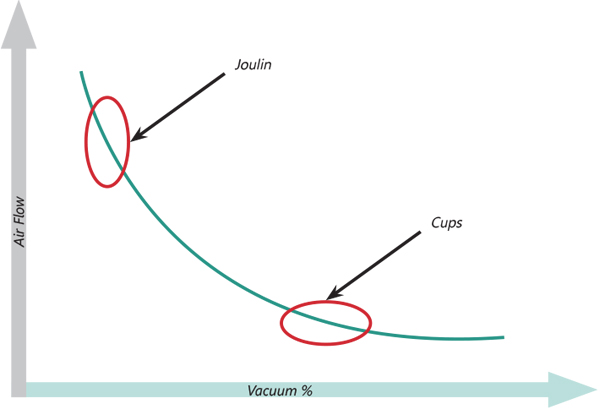 The Foam Gripper operates on the basis of torque ; significant flow and moderate vacuum.
Unlike conventional suction pads which require a high vacuum and low flow rate.
This different "torque" allows the foam grippers to be much less sensitive to porosity and deformation than conventional suction cups.
Foam Gripper Types
Common Principles:
A significant air flow rate allows for the absorption of any residual leakage.
The foam adapts to irregularities in the thickness and shape of the products.
There is no need to change the settings when changing the configuration of the products to be lifted (number, shape, pallet, spacer, ...).
The foam gripper a multi-functional tool without adjustments, replacing several single-function EOATs on the same gripping hand.
Valve Gripper (VG - Check Valves)
Each patented gripper opening has one valve. This auto regulated valve operates to open or close, depending on coverage of product under specific valves. When product is present, the valve stays open and grips. When product is not present, the valve closes to ensure no vacuum loss.
No adjustment is necessary when layer configuration or size changes; This helps conserve power.
Gripping power remains constant whether single product or entire layer.
In order to estimate the capacities and necessary options, please contact us.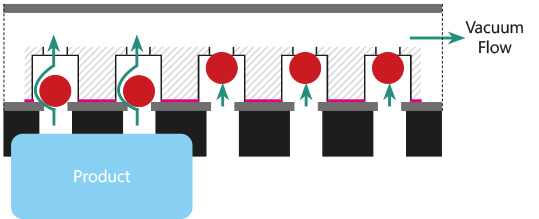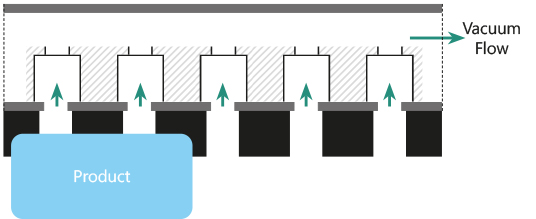 Port Gripper (PG - Metered Ports)
Each hole in the foam is associated with a micro small hole in the gripper and limits the flow and reduces leakage.
Economical solution
High speed
BUT
Provides coverage as needed by blocking areas not covered by product, reducing leakage
Less flexible
The gripping capacity increases with the percentage of coverage, and among many other factors, is a function of metered port design and the vacuum generator selection.
Foam Valve (FV)
Our proprietary & patented foam check valve system is dedicated to open top products handling.
The foam closes by the flow where there is no product to prevent
vacuum loss.
Low vacuum loss on the uncovered area
BUT
Requires higher flow to activate foam valves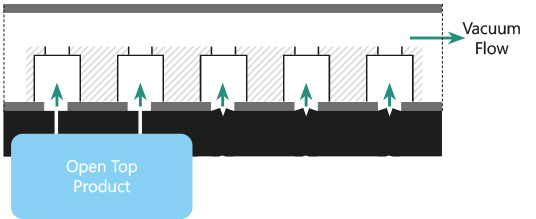 Bag Gripper (BG)
The Gripper is designed to have only one valve which fits the shape of product to be handled.
Simple and robust but the product has to cover the complete surface of the gripper.
| | | | | |
| --- | --- | --- | --- | --- |
| Examples | VG | PG | FV | BG |
| Steel, plastic sheets, etc... | v | v | | |
| Wood | v | v | | |
| Cartons, MDF, etc... | v | v | | |
| Open top jars | | | v | |
| Bricks, cinder blocks | v | | | |
| Cans | v | | v | |
| Tins, buckets by the lid | v | v | v | |
| Bags | | | | v |
| Slip sheets | v | v | v | v |
| Shrink products | v | v | | v |
| Small products | v | | | |
| Twisted products | v | | | |
| Airtight products | v | v | | v |
| Porous products | v | v | | |